About Randall Tagg Photography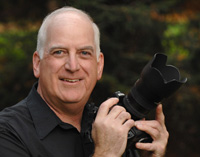 Listen, Create, Deliver
I established Randall Tagg Photography in 1980 with a simple formula that holds fast today: Listen to the needs of the customer, present creative photo solutions, and deliver quality images at a fair price. All elements of the formula must be strong to fulfill your needs and ensure success. My goal is to create spectacular, memorable images to advance your company's reputation and help you build business.
From Challenging Situations Come Great Images
Sometimes, beautiful images are there just for the taking. Other images need to be created to convey the quality of a product or service. I absorb myself in your project to understand all of its aspects to generate as many photo ideas as I can. Check out the images on this website and see what I mean.
Quality Counts
I demand from myself the same quality work that you demand from yourself and others in your company. It's the quality of your images that sets you apart from your competitors. You can depend on my 25+ years of experience to create distinctive images for your company that will help it succeed.
Services
Advertising Photography for:
Annual Reports
Corporate Brochures and Data Sheets
Trade Show Displays
Periodicals
Websites
Executive Portraits
Food Photography
Industrial Photography
We can bring our studio to your location to photograph your proprietary products and processes.
Extensive photo experience in:
Manufacturing
Agricultural
Medical
Clean rooms
Hazardous industrial environments
Multimedia Presentations
Using ProShow software, we create dynamic, effects-laden visual slide shows that can be delivered on CD, DVD and run on your Website.